TAYLOR

PHOTO SERVICES
Your resource from image capture to final output
For over 30 years, clients have trusted Taylor Photo when quality, color, and experience are a priority. When working with us, you can expect:
An experienced staff that knows digital imaging
World-class photography
The best in large-format digital printers
Expert photo retouching & composition
A level of knowledge & service that few can match
Trust Taylor Photo- where our most important image is yours.
TAYLOR

CORPORATE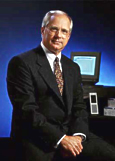 PROFESSIONAL CORPORATE IMAGE SERVICEs
Taylor Photo is a complete resource for all corporate image needs. From large event prints, to on-location photography, we provide the quality and fast turn-around that your business requires. We also provide online image review and download service; allowing you to access images as soon as they're ready.
When your business needs a complete quality image resource, look to Taylor Corporate.